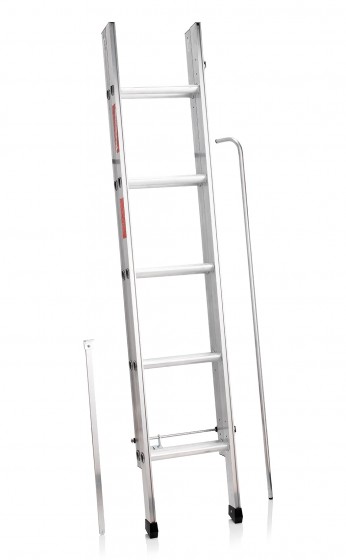 Glidevale Loft Access Ladder
Product code: GVAHL
Click here for FIXING INSTRUCTIONS
Aluminium extending ladder - minimum floor to loft height 2.21m, maximum floor to loft height 2.67m.
Designed to provide easy access to the loft space.
Compatible with AH5 Loft Hatches
Robust, lightweight aluminium construction.
Mounted on hinge brackets which are fixed to the ceiling joist or loft boarding, not the trap itself.
| | |
| --- | --- |
| £9.00 Standard Delivery 2-3 Working Days inc. VAT - Mainland UK Only (NB: Orders placed after 3pm Fri will be dispatched the following Mon (In the event of a Good Fri/Bank Hol. Mon, this will be Tue)) | £9.00 |
| £24.00 Next Working Day Delivery inc. VAT - Mainland UK Only (NB: Orders placed after 3pm Mon-Thu will be dispatched the following day. Orders placed after 2pm Fri will be dispatched the following Mon (If Good Fri/Bank Hol. Mon, | £24.00 |
| £9.00 Extended Lead Time 7-10 Working Days inc. VAT - Mainland UK Only (NB: Orders placed after 3pm Fri will be dispatched the following Mon (In the event of a Good Fri/Bank Hol. Mon, this will be Tue)) | £9.00 |
| Channel Island Delivery 3-5 Working Days Inc. VAT (NB: Orders placed after 3pm Fri will be dispatched the following Mon (In the event of a Good Fri/Bank Hol. Mon, this will be Tue)) | £42.50 |
| £50.00 Saturday Delivery inc. VAT - Mainland UK Only (NB: Orders must be placed BEFORE 3pm Fri (or 3pm Thu if Good Fri)) | £50.00 |
| £9.00 Extended Lead Time 20 Working Days inc. VAT - Mainland UK Only (NB: Orders placed after 3pm Fri will be dispatched the following Mon (In the event of a Good Fri/Bank Hol. Mon, this will be Tue)) | £9.00 |