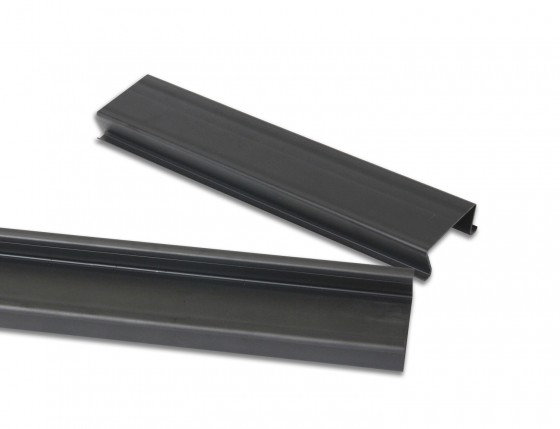 Protect Cavit-E Clip 2.2m
Product code: GVPRCAVITECLIPSNG
Protect Cavit-E Clip
Specially designed clip used with Protect VC Foil to create service void on warm side of insulation
Fits a range of stud or rafter widths, supplied in 2.2m lengths
Enhanced thermal performance (U-value).
Maximises internal floor areas.
Reduced installation costs.
Can be used with all insulation types but ideally suited for flexible fibrous and blown insulation.
Quick and easy to install.
Eliminates the need for stapling the vapour control layer.
Maintains the integrity of the vapour control layer and creates a low emissivity cavity and service void.
| | |
| --- | --- |
| £9.00 Standard Delivery 2-3 Working Days inc. VAT - Mainland UK Only (NB: Orders placed after 3pm Fri will be dispatched the following Mon (In the event of a Good Fri/Bank Hol. Mon, this will be Tue)) | £9.00 |
| £24.00 Next Working Day Delivery inc. VAT - Mainland UK Only (NB: Orders placed after 3pm Mon-Thu will be dispatched the following day. Orders placed after 2pm Fri will be dispatched the following Mon (If Good Fri/Bank Hol. Mon, | £24.00 |
| £9.00 Extended Lead Time 7-10 Working Days inc. VAT - Mainland UK Only (NB: Orders placed after 3pm Fri will be dispatched the following Mon (In the event of a Good Fri/Bank Hol. Mon, this will be Tue)) | £9.00 |
| Channel Island Delivery 3-5 Working Days Inc. VAT (NB: Orders placed after 3pm Fri will be dispatched the following Mon (In the event of a Good Fri/Bank Hol. Mon, this will be Tue)) | £42.50 |
| £50.00 Saturday Delivery inc. VAT - Mainland UK Only (NB: Orders must be placed BEFORE 3pm Fri (or 3pm Thu if Good Fri)) | £50.00 |
| £9.00 Extended Lead Time 20 Working Days inc. VAT - Mainland UK Only (NB: Orders placed after 3pm Fri will be dispatched the following Mon (In the event of a Good Fri/Bank Hol. Mon, this will be Tue)) | £9.00 |