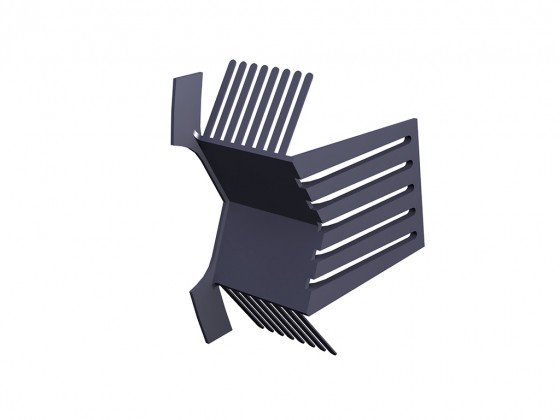 Protect Eaves Closure Unit for Dry Verge (2 Per Pack)
Product code: GVVERGEECAP
Click here for FIXING INSTRUCTIONS
Dry Verge Eaves Closure for tiles - (2 per pack). Provides protection from ingress of birds and vermin.
Provides closure to the eaves unit to prevent ingress of birds and large insects.
Mechanically fixed, no maintenance required.
Quick and easy to fix, no special skills or tools required.
All weather fixing, no adhesive or sealants required.
UV and heat resistant.
| | |
| --- | --- |
| £9.00 Standard Delivery 2-3 Working Days inc. VAT - Mainland UK Only (NB: Orders placed after 3pm Fri will be dispatched the following Mon (In the event of a Good Fri/Bank Hol. Mon, this will be Tue)) | £9.00 |
| £24.00 Next Working Day Delivery inc. VAT - Mainland UK Only (NB: Orders placed after 3pm Mon-Thu will be dispatched the following day. Orders placed after 2pm Fri will be dispatched the following Mon (If Good Fri/Bank Hol. Mon, | £24.00 |
| £9.00 Extended Lead Time 7-10 Working Days inc. VAT - Mainland UK Only (NB: Orders placed after 3pm Fri will be dispatched the following Mon (In the event of a Good Fri/Bank Hol. Mon, this will be Tue)) | £9.00 |
| Channel Island Delivery 3-5 Working Days Inc. VAT (NB: Orders placed after 3pm Fri will be dispatched the following Mon (In the event of a Good Fri/Bank Hol. Mon, this will be Tue)) | £42.50 |
| £50.00 Saturday Delivery inc. VAT - Mainland UK Only (NB: Orders must be placed BEFORE 3pm Fri (or 3pm Thu if Good Fri)) | £50.00 |
| £9.00 Extended Lead Time 20 Working Days inc. VAT - Mainland UK Only (NB: Orders placed after 3pm Fri will be dispatched the following Mon (In the event of a Good Fri/Bank Hol. Mon, this will be Tue)) | £9.00 |